When an officer arrived on the scene, the suspect attacked him with a rock, knocking him to the ground before stealing his gun, shooting the officer and then engaging in a gun battle with other police that left a bystander dead.
Police then apprehended Lopes and took him to South Shore Hospital for treatment of his wounds, which are not life-threatening. "He is expected to be arraigned Monday on two counts of homicide".
Weymouth Police Chief Richard Grimes described Chesna as a 42-year-old Iraq and Afghanistan War veteran who leaves behind a wife and two young children, ages 9 and 4. During that time he allegedly fired Chesna's gun three times at the officers.
He is now hospitalized for a non-life-threatening gunshot wound to his leg.
Chesna's cold-blooded killing was witnessed by a responding colleague, Officer Sean Murphy, who Tully said, "observed Lopes standing over Off. Chesna with a firearm in Lopes' hand".
Authorities did not release the slain resident's name, but The Boston Globe identified her as Vera Adams, 77.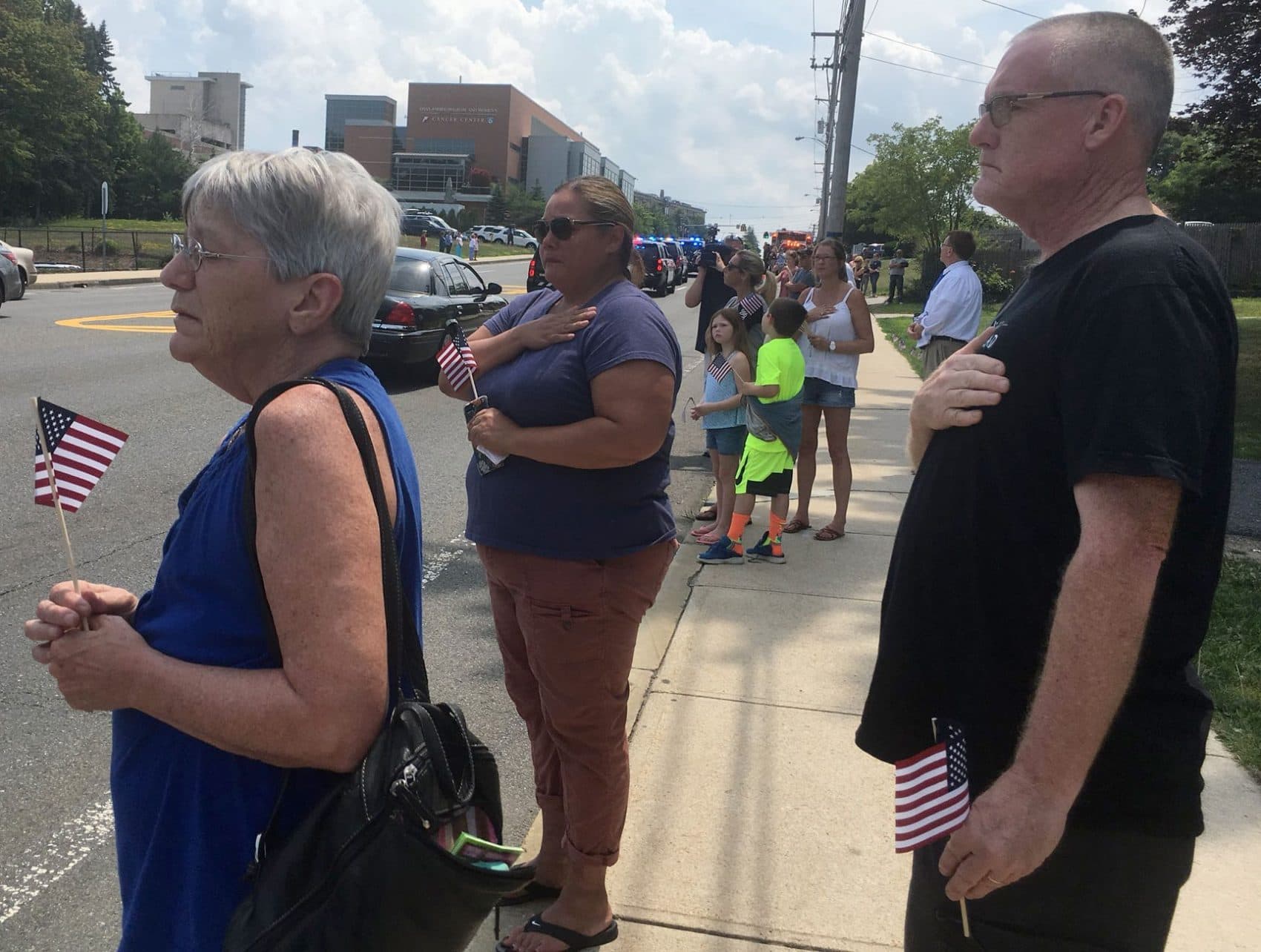 Chesna would have celebrated six years with the Weymouth Police Department on Monday.
"Officer Chesna has been an Army veteran, and in fact, I was speaking with his mom this morning, and she told me that he joined the military to help open the doors for him to get on this job".
One neighbor said she heard between 10 and 20 gunshots during the incident.
"He was one of those people who truly sought this job and was fortunate enough to get it", Grimes said. "It does happen everywhere".
Massachusetts State Police Col. Kerry Gilpin offered her condolences for the "horrific crimes", and said the State Police Crime Lab "will work tirelessly alongside District Attorney Morrissey and the Weymouth Police Department to speak for those two victims by holding the defendant accountable".
Chesna's body was transported from the hospital to the state medical examiner's office in Boston.